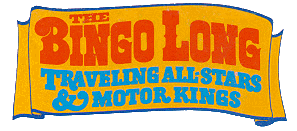 ©1976 Universal Pictures. All rights reserved.
Catalog Number
16-011
Format
Standard Play CAV
MPAA Rating
Running Time
111 minutes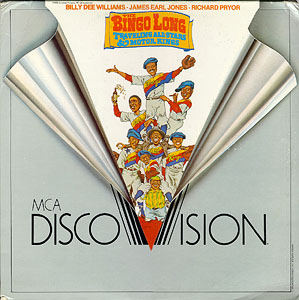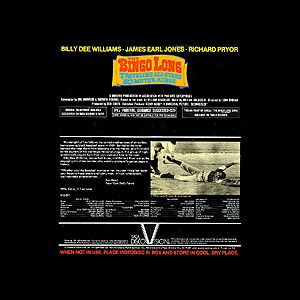 ---
Mono
Pressing Location
DiscoVision Carson
Label Color
Blue
Retail Price
$15.95
Year Issued
1979
Side
Frames
Running Time
1
33,136
23min 00sec
2
29,655
20min 35sec
3
30,981
21min 30sec
4
33,938
23min 34sec
5
32,668
22min 41sec
160,378
111min 22sec
Dead Side
Various
Ratings
Video Transfer
Audio Transfer
Replication
Packaging
Large Open-Top
Open-Top
Side-Open Sticker
Printed
Pressing Notes
I don't know why this particular DiscoVision title looks and sounds so good. I can't explain why the video is vivid, colorful and bright and the audio is clean, crisp and clear. I sat and watched this disc with my jaw on the floor. Aside from some contrast problems in the night scenes, especially during the "Richard Pryor whore house sequence", the video is on par with what was done in the mid-80's. There are a couple of spots where the film jumps in the telecine gate, causing the image to hop noticeably.

That aside, I can't understand some of the terribly disjointed scenes in the film. It is almost as if the scissors were used at random to reduce the films running time. However, all movie resources make no mention of a longer version or edits made to the film prior to the release and this version runs the documented feature time of 110 minutes.

Several of the sides have been 20 Frame Skip, while others have 10,000 Frame Shift. There are also copies that have none of these anamolies.
---
Release History
The Bingo Long Traveling All-Stars & Motor Kings was reissued as a widescreen (1.85:1) 2 sided CLV disc by MCA/Universal Home Video released in September 1996 (Catalog # 42931).
---
MCA DiscoVision Home Page
---
Updated: November 7, 2016
Copyright ©2005 Blam Entertainment Group