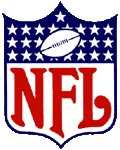 ©1967 NFL Films Inc. All Rights Reserved
Catalog Number
86-006
Format
Standard Play CAV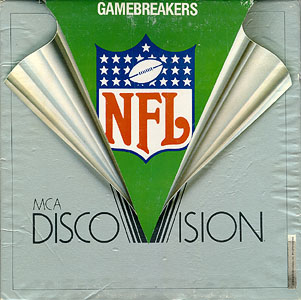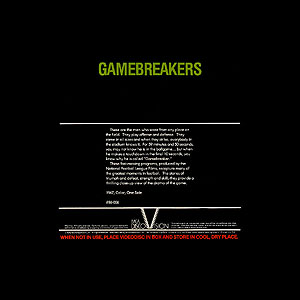 ---
Mono
Pressing Location
DiscoVision Carson
Label Color
Green
Retail Price
$5.95
Year Issued
1979
Side
Frames
Running Time
1
36,906
25min 37sec
Dead Side
Various
Ratings
Video Transfer
Audio Transfer
Replication
Packaging
Open-Top
Side-Open Sticker
Printed
Pressing Notes
Gamebreakers centers around individuals who contribute to the winning of a game by spectacular feats of skill, speed and luck. As was typical with many "non-feature" titles, this program was transferred from 16mm source material. The elements are faded, scuffed and poorly maintained. The video transfer itself is as good as possible from the condition of the elements. Audio, while recorded a bit too hot, is clean and clear. As with most of the NFL titles, there is very little actual audio from the film clips, instead, the soundtrack is mostly original music based on the style of the late 60s and early 70s. Disc replication is also average. Review copies exhibited high frequency speckling which, behind the constant motion on the screen, is almost invisible. It only is obvious during fadeouts when the screen goes to black.

Some copies are known to experience 10,000 Frame Shift.
---
Release History
Gamebreakers was never reissued on LaserDisc.
---
MCA DiscoVision Home Page
---
Updated: November 15, 2016
Copyright ©2000 Blam Entertainment Group