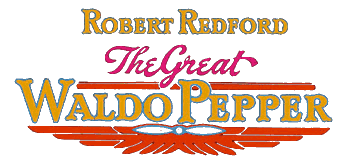 ©1975 Universal Pictures. All rights reserved.
Catalog Number
10-004
Format
Standard Play CAV
MPAA Rating
Running Time
107 minutes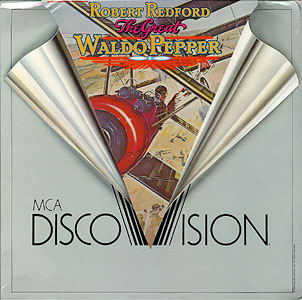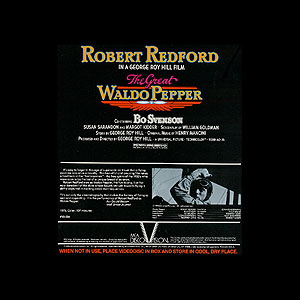 ---
Mono
Pressing Location
DiscoVision Carson
Label Color
Blue
Retail Price
$15.95
Year Issued
1979
Side
Frames
Running Time
1
32,964
22min 53sec
2
34,959
24min 16sec
3
30,765
21min 21sec
4
32,890
22min 50sec
5
24,913
17min 18sec
156,491
108min 40sec
Dead Side
Various
Video Transfer
Audio Transfer
Replication
Large Open-Top
Open-Top
Side-Open Sticker
Printed
Pressing Notes
The film was transferred to video without unsqueezing the anamorphic 2.35:1 Todd-AO 35 image. As a result, the entire film is squeezed in on the sides. It would look great on a 16x9 television set, when configured for widescreen. The 24fps 3/2 pull down is done wrong, and almost all the freeze frames flicker. The film is still running at 24 frames per second, it's just the wrong fields are assigned to frame numbers.

The video transfer is sharp, but suffers from the all too typical DiscoVision fault of being too dark. As a result, fine details are lost. What picture is present is full of color. The audio has some of the widest dynamic range I've heard on DiscoVision, but it wasn't on purpose I'm sure. The high ends are rather tinny and take a bit of getting used to. On the replication front, most copies have minor speckling.
Known Dead Sides
---
Release History
The Great Waldo Pepper was reissued on MCA Home Video (Catalog #: 10004) as a 2 sided CLV disc in May 1987.
---
MCA DiscoVision Home Page
---
Updated: November 7, 2016
Copyright ©2002 Blam Entertainment Group