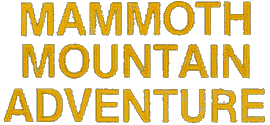 ©MCMLXXVI Warren Miller Productions, Inc. All rights reserved.

Catalog Number
86-010
Format
Standard Play CAV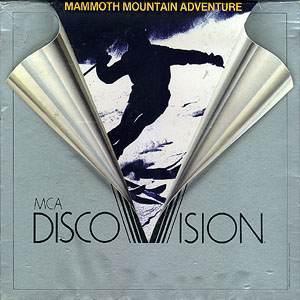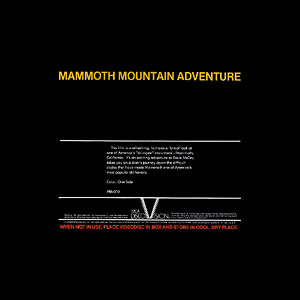 ---
Mono
Pressing Location
DiscoVision Carson
Label Color
Green
Retail Price
$5.95
Year Issued
1979
Side
Frames
Running Time
1
33,503
23min 15sec
Dead Side
Various
Ratings
Video Transfer
Audio Transfer
Replication
Packaging
Open-Top
Side-Open Sticker
Printed
Pressing Notes
As with several other titles in the "non-feature" library of DiscoVision, Mammoth Mountain Adventure is not the title of this program. The opening credits list the title as Mammoth Ski Adventures. It's interesting to note that this is also the only skiing film on DiscoVision not produced by Summit Films. Rather than the strictly skiing type of program that other DiscoVision titles represent, this is more of a documentary for a specific ski resort outside Los Angeles.

The audio transfer is very heavy on the low ends and contains almost no high end whatsoever. The video, while it doesn't actually seem dark, is overly dark and during interview shots, it appears the featured individual is being hidden by a shadow - possibly protecting the identity of the individual. The disc replication for this review copy was fairly clean with very little speckling.
---
Release History
Mammoth Mountain Adventure was never reissued on LaserDisc.
---
MCA DiscoVision Home Page
---
Updated: November 15, 2016
Copyright ©2002 Blam Entertainment Group