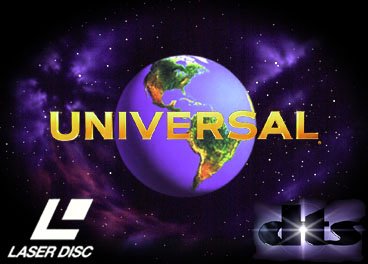 In 1993, Digital Theater Systems debuted its new 6-channel digital playback system in movie theaters worldwide with the release of Steven Spielberg's Jurassic Park. In the years since, blockbusters and award-winning films such as Apollo 13, Dante's Peak, Lost World: Jurassic Park and Patch Adams have all utilized the DTS sound system.

In the Home Theater environment, up to 5.1 channels of 20-bit audio (five full-range channels plus a subwoofer channel) are encoded on the PCM Digital tracks of the LaserDisc. This leaves the Analog audio tracks unaffected which can be used for audio commentary, or full backward compatibility with EVERY LaserDisc player since the introduction of LaserDisc in 1978. To utilize the DTS soundtrack, the LaserDisc player must be capable of Digital Audio playback and be equipped with a Digital Audio output. A DTS decoder (either stand-alone or integrated into an A/V receiver) is also required.


Universal Studios launched DTS Digital Surround to the home theater market in January 1997, in an exclusive licensing agreement with Image Entertainment. Though Image continued to issue DTS encoded titles through the first quarter of 1999, Universal's last DTS LaserDisc title was issued in August 1998. Several additional titles were announced, but later cancelled.
The images presented on this web site have been prepared exclusively for use here.
All materials are protected by copyright and may be used only for personal and noncommercial uses. Public display or copying for sale or public distribution of any materials is strictly prohibited.
TM and Copyright ©2001 Universal Studios Home Video, Inc.
Updated: April 15, 2001
©2001 Blam Entertainment Group