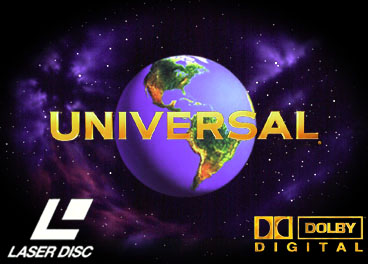 In 1993, Dolby Labs debuted its new 6-channel digital playback system in movie theaters with the release of Tim Burton's Batman Returns. Since then, Dolby Digital has become standard fare for nearly all theatrical release films. At this time, films from nearly all of the major studios include Dolby Digital, dts Digital and Sony's SDDS system on all theatrical release prints.

In the Home Theater environment, up to 5.1 channels (five full-range channels plus a subwoofer channel) are encoded in an FM carrier and replace the analog Right channel of a standard LaserDisc. This leaves the PCM audio tracks unaffected which include a standard 2-track Dolby Surround soundtrack available on LaserDisc players which feature Digital Sound playback capabilities. The remaining Analog Left channel can be used for a mono soundtrack (for partial backward compatibility) or other supplementary audio program. To utilize the Dolby Digital soundtrack, a new LaserDisc player with an AC3 RF output is required. Some players can be modified to include this output. In addition, a Dolby Digital decoder with an RF Demodulator (the decoder and/or demodulator can be stand-alone or integrated into an A/V receiver) is required.


Dolby Digital sound on LaserDisc was introduced in January 1995 with Paramount's "Clear and Present Danger", followed quickly by Fox's "True Lies". Universal Studios lagged behind, waiting until two years later with the release of the Signature Collection of "Dragonheart". Titles featuring Dolby Digital sputtered out through the first half of 1997, but by summer, Dolby Digital titles were in full swing. Nearly all titles issued since 1998 have included a Dolby Digital soundtrack. There are no new LaserDisc titles on the release schedule.
The images presented on this web site have been prepared exclusively for use here.
All materials are protected by copyright and may be used only for personal and noncommercial uses. Public display or copying for sale or public distribution of any materials is strictly prohibited.
TM and Copyright ©2001 Universal Studios Home Video, Inc.
Updated: February 12, 2002
©2001 Blam Entertainment Group