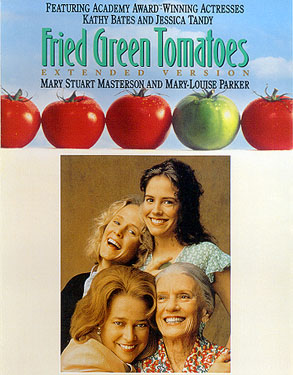 ©1991 Universal City Studios, Inc. All rights reserved.
Catalog Number
43292
Format
Extended Play CLV
Running Time
136 minutes

Side
Chapters
Running Time
1
16
45min 28sec
2
12
43min 33sec
3
16 (19)
51min 10sec
44
140min 21sec
Supplemental Material
3
3
8min 35sec
4
12
58min 21sec
15
66min 56sec
Because of the supplemental elements of side 3, the side is listed twice. Once for the film elements and again for the supplemental materials.

| | |
| --- | --- |
| Pressing Location | Pioneer Video Manufacturing |
| Letterbox Aspect Ratio | |
| Retail Price | $39.98 |
| Issued | February 2, 1999 |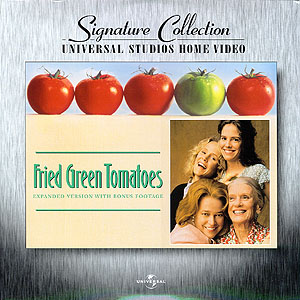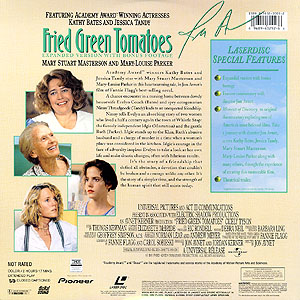 The set includes the following supplemental materials:
Presented in the 1.85:1 aspect ratio of the original 35 millimeter theatrical prints
Extended version with additional footage
Running audio commentary by director Jon Avnet
Moments of Discovery an original documentary exploring one of Americašs most beloved films. Take a journey with director Jon Avnet, actors Kathy Bates, Jessica Tandy, Mary Stuart Masterson and Mary Louise Parker along with many others, through the experience of creating this memorable film.
Theatrical Trailer
*
CX Encoding on supplemental material only.

Synopsis:
A chance encounter in a nursing home between dowdy housewife Evelyn Couch (Academy Award&reg-winner Kathy Bates) and spry octogenarian Ninny Threadgoode (Academy Award&reg-winner Jessica Tandy) leads to an unexpected friendship. Ninny tells Evelyn an absorbing story of two woman who lived a half century ago in the town of Whistle Stop: the fiercely independent Idgie (Mary Stuart Masterson) and the gentle Ruth (Mary-Louise Parker). Idgie stands up to the Klan, Ruth's abusive husband and a charge of murder in a time when a woman's place was considered in the kitchen. Idgie's courage in the face of adversity inspires Evelyn to take a look at her own life and make drastic changes, often with hilarious results. It's the story of a friendship that defied all obstacles, a devotion that couldn't be broken and a courage unlike any other. It's the story of a simpler time, and the strength of the human spirit that still exists today. Director Jon Avnet's film of Fannie Flagg's best selling novel.
Last Updated: February 1, 1999
©1999 Blam Entertainment Group