Album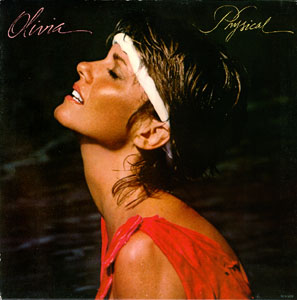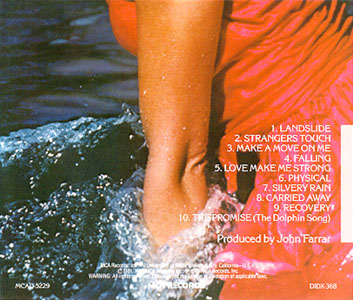 Tracks
Landslide
Stranger's Touch
Make a Move on Me
Falling
Love Make Me Strong
Physical
Silvery Rain
Carried Away
Recovery
The Promise (The Dolphin Song)
Produced by: John Farrar
©1981 MCA Records, Inc.
LP: MCA-5229
CD: MCAD-5229


---

LaserDisc - US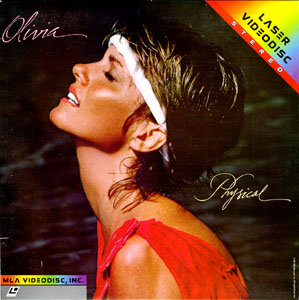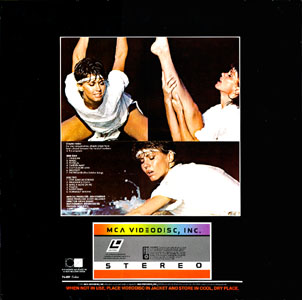 Chapters
Landslide
Magic
Physical
Carried Away
A Little More Love
Recovery
The Promise (The Dolphin Song)
Love Make Me Strong
Stranger's Touch
Make a Move on Me
Falling
Silvery Rain
Hopelessly Devoted to You
Directed by: Brian Grant
Produced by: Scott Millaney
Music Producer: John Farrar

©1981 Olivia Newton-John

MCA Videodisc: 74-017 (US)
Pioneer Artists: PA-82-017 (Japan)
53 Minutes
CAV
Stereo
CX Encoded
Digital Sound (Japan)




This title was issued twice in Japan and once in the US. The US version was pressed in Japan and in the US. Encoded in the CAV format, it has the first 7 tracks on side 1 and the remaining tracks on side 2. This makes side one one of the longest CAV sides on record, clocking in at 54,014 frames (the 'official' limit is 54,000).

The first Japanese edition was released by LaserDisc Corporation and was also issued in CAV. However, the disc includes an additional chapter stop at the beginning of the program. The program material is the same, except that "The Promise (The Dolphin Song)" was moved from the end of side 1 to the beginning of side 2. Artwork was also different (images are pending upload).

The second Japanese edition of this title has the entire program on one side of the disc in Extended Play and features Digital Sound - which does nothing to improve the audio fidelity.