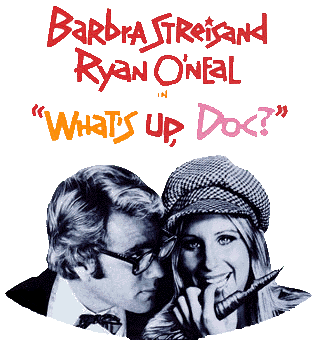 ©1972 Warner Bros., Inc. All rights reserved.
Catalog Number
W16-510
Format
Extended Play CLV
MPAA Rating
Running Time
94 minutes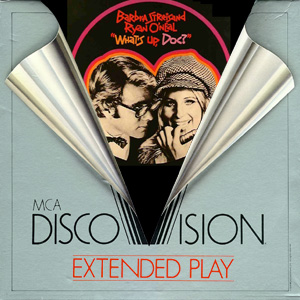 Cover mock-up
---
Mono
Label Color
Red
Estimated Sides
2
Retail Price
$24.95
Pressing Notes
What's Up, Doc? was part of the Warner Home Video Catalog to be announced on DiscoVision and was included in the original Silver Catalog. Of all the titles which were announced, only 2 were ever mastered or pressed. What's Up, Doc? was re-announced in 1980 as part of IBM's involvement in the failed DiscoVision rescue attempt. The title never materialized.
---
Release History
What's Up, Doc? after being available for several years in Japan, finally found its way to LaserDisc in the US on Warner Home Video (Catalog # 1041) in July 1992. It was repressed by Pioneer after WEA shuttered their LaserDisc operations.
---
MCA DiscoVision Home Page
---
Updated: November 7, 2016
Copyright ©1998 Blam Entertainment Group