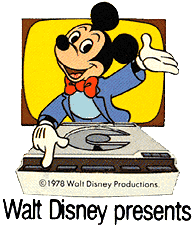 ©MCMLXIII Walt Disney Productions. All rights reserved.
Catalog Number
D18-511
Format
Standard Play CAV
Running Time
119 minutes
---
Mono
Label Color
Blue
Estimated Sides
5
Retail Price
$15.95
Pressing Notes
The Moon-Spinners was never mastered or released.
---
Release History
The Moon-Spinners was finally been given a place on LaserDisc when Walt Disney Home Video released this Hayley Mills title (Catalog #: 11871AS) in December 1997.
---
MCA DiscoVision Home Page
---
Updated: November 5, 2016
Copyright ©1998 Blam Entertainment Group