©1977 Universal City Studios, Inc. All rights reserved
Catalog Number
16-009
Format
Standard Play CAV
MPAA Rating
Running Time
93 minutes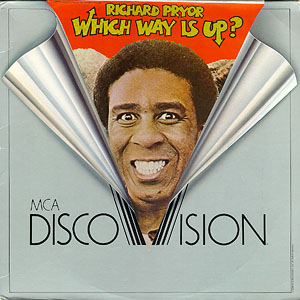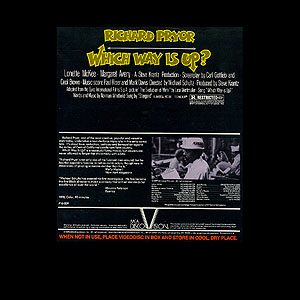 ---
Mono
Pressing Location
DiscoVision Carson
Label Color
Blue
Retail Price
$15.95
Year Issued
1979
Side
Frames
Running Time
1
34,558
23min 59sec
2
32,224
22min 22sec
3
37,481
26min 01sec
4
32,363
22min 28sec
136,626
94min 52sec
Ratings
Video Transfer
Audio Transfer
Replication
Packaging
Open-Top
Side-Open Sticker
Printed
Pressing Notes
I won't go into how the film seems to drift from one sub-plot to another. Or if there even is a plot beyond that of watching Richard Pryor run aimlessly through three roles. I will say, however, that this DiscoVision transfer is below the normal standards for DiscoVision. The image contains too much contrast, causing the fine actors and actress to become lost in their surroundings. The audio is typical DiscoVision as well, vacant of most of the high end. Further, the transfer folks were asleep during the editing as the first two side breaks fall in the middle of a scene.

At one point, I actually thought Clint Eastwood was featured in more DiscoVision releases than any other actor. Truth is Richard Pryor holds that record, appearing in no fewer than seven features to Mr. Eastwood's showing of only three.
---
Release History
Which Way is Up? was never reissued on LaserDisc.
---
MCA DiscoVision Home Page
---
Updated: November 5, 2016
Copyright ©2002 Blam Entertainment Group