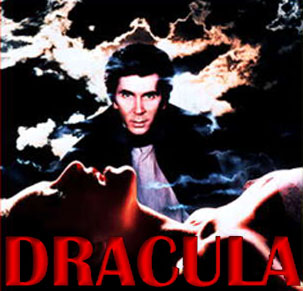 ©1979 Universal City Studios, Inc. All rights reserved.
---
Stereo
Pressing Location
Label Color
Red
Estimated Sides
2
Retail Price
$29.95
Pressing Notes
Dracula '79 was announced on DiscoVision, but the film didn't release on video until after DiscoVision folded up shop.
---
Dracula '79 released on MCA Videodisc in August 1982 (Catalog #: 11-011). This version is still in the active catalog from MCA/Universal Home Video. During March 1991, MCA released a widescreen (2.35:1) edition of Dracula '79. Image Entertainment released the same widescreen transfer on DVD in May 1998.
---
Return to MCA DiscoVision Catalog
MCA DiscoVision Home Page
---
Updated: April 16, 2000
Copyright ©2000 Blam Entertainment Group