©1970 Metromedia Producers Corp. and Les Requins Associes. All rights reserved.
Catalog Number
51-0006
Format
Standard Play CAV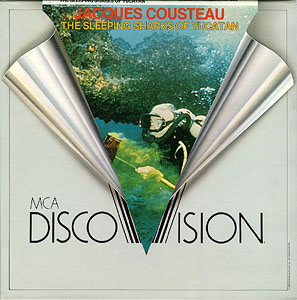 ---
Mono
Pressing Location
DiscoVision Carson
Label Color
Red
Manufactured
1978
Side
Frames
Running Time
1
40,579
28min 10sec
2
32,766
22min 45sec
73,343
50min 56sec
Ratings
Video Transfer
Audio Transfer
Pressing Notes
Very much like the finished "Smokey and the Bandit" test pressing, this disc has RED labels and the 6-digit catalog number.

Running times between this version and the production version are nearly identical. The production disc bumpers are also present at the beginning and end of each side.
---
MCA DiscoVision Home Page
---
Updated: November 22, 2016
Copyright ©2016 Blam Entertainment Group