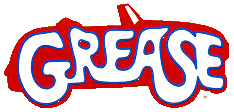 ©1977 Paramount Pictures, Inc. All Rights Reserved.
Catalog Number
P17-507
Format
Extended Play CLV
MPAA Rating
Running Time
110 minutes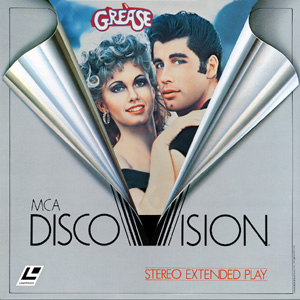 Cover mock-up
---
Stereo
Label Color
Blue
Estimated Sides
2
Retail Price
$29.95
Pressing Notes
Grease was never released through MCA DiscoVision. It was was listed in the 'coming soon' section of the final DiscoVision catalog. The transfer print was prepared and was subsequently used when Paramount Home Video issued Grease on their on label in 1981. This is evidenced by the standard disclaimer that followed all DiscoVision programs, and the mint markings on the discs that were issued in 1981.
---
Release History
Grease was released very early in Paramount's LaserDisc library (Catalog #: LV1108). It included unlisted chapter stops at musical numbers. This same mastering was repressed endlessly until 1998 when Paramount issued a special 20th Anniversary edition of Grease on video tope and LaserDisc (Catalog # LV011081-WS). This edition boasts a Dolby Digital 5.1 soundtrack.
---
MCA DiscoVision Home Page
---
Updated: November 5, 2016
Copyright ©2004 Blam Entertainment Group