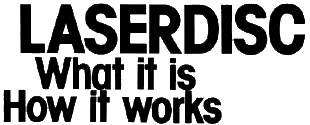 ©1980 U.S. Pioneer Electronics Corp.


Catalog Number
07-326
Format
Standard Play CAV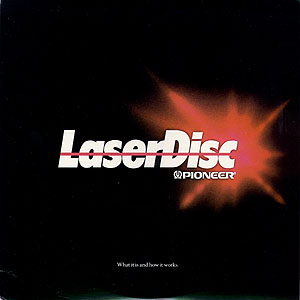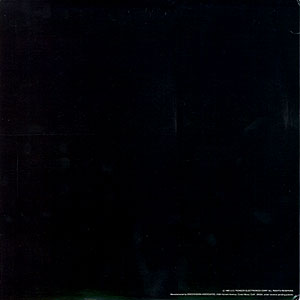 ---
Stereo
Pressing Location
DiscoVision Carson
Label Color
Custom Black
Year Issued
1980
Side
Chapters
Frames
Running Time
1
8
33,330
23min 07sec
2
6
19,193
10min 39sec
14
52,523
29min 10sec
Ratings
Video Transfer
Audio Transfer
Replication
Packaging
Printed
Pressing Notes
The demonstration for Pioneer VP-1000 LaserDisc player is possibly the most accurate demonstration disc Pioneer has ever produced about LaserDisc technology and the player available at the time. It has been included here because the some of the discs were pressed by DiscoVision, and some by Universal Pioneer in Japan. Production value far supersedes the attempt at a similar attempt by Magnavox a year later to push its VH-8005 on the consumer market. Not even Leonard Nimoy could help their feeble attempt.

The first side is includes a program hosted by Patrick O'Neal. It spans the entire side and was perfect to simply let run on the VP-1000 player as it demonstrated itself. Because the player had an auto repeat functionality, it would simply restart the side when it reached the end. The program is divided into 8 chapters, highlighting nearly every feature available on the player. Virtually nothing is said about the remote control, except it duplicates all the on unit functions and you can control the player from across the room (isn't that the idea of a remote?).

Side 2 is a short little program, starring Don Herbert who proudly announces "Many of you may have grown up knowing me by another name, Mr. Wizard". That aside, he presents an in-depth look at the concepts of Laser technology, and goes into great detail showing how the laserdisc player works and how it is able to display such a wonderful picture. While horribly outdated by today's players and discs, the concepts are accurate and it's neat to see the old Gas Tube lasers again. There is one glaring flaw in his program - he clearly indicates the 'data' stored on a LaserDisc is in "the reflective layer" and covered by a layer of protective plastic. Even the model cross section of the disc he uses would seem to indicate this. We all now know that the true information storage point is the disc itself and reflective layer is simply to reflect the beam back into the lens.

The US version of the disc is the very same program - even to the frame count. The differences are the jacket, disc labels, and the "Mister Wizard" program on side 2 has the stereo channels reversed.
---
MCA DiscoVision Home Page
---
Updated: November 5, 2016
Copyright ©2004 Blam Entertainment Group